Corporate Social Responsibility Statement
4exMilitary Jobs Ltd is a socially responsible company. We make every effort to consider the impact of our business practices on society and strive to ensure that what we do, and how we do it, is beneficial to our clients, candidates, employees, communities and the environment.
We believe in giving back and supporting the invaluable work performed by our chosen charities, by either getting involved and supporting the various charities' activities or by making regular donations to each of the of the following: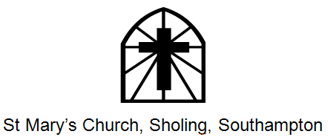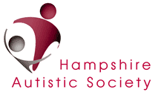 4exMilitary also supports the annual Inter – Service Rugby games by having a full page advert in the match programmes and we have also sponsored local sports teams.
Our employees are entitled (and actively encouraged by us) to take extra days paid leave in order to participate in unpaid work for our chosen charities.
Members of staff have competed in the BUPA 10km race to raise monies for The Royal Star & Garter Homes.
Our Managing Director occasionally sits as the "External" member of the validation panel which validates new and updated degree courses at Southampton Solent University.
All staff regularly wear something red on Wednesdays to show our support to the UK Armed Forces.
We no longer issue Christmas Cards but give a donation to the Help for Heroes charity equal to what it would have cost us to buy and send out the cards
Consideration for the environment
4exMilitary Jobs Ltd recognises its obligations to the environment through our services and therefore is continually striving to improve the impact we have on the surrounding environment
We strive to minimise the carbon footprint of our offices and make them as energy-efficient as possible. All computers except our server are shut down at night and we remind all staff to switch off lights and electrical equipment when not in use. We use energy efficient light bulbs.
We recycle all that we can. Empty ink cartridges are given to the Hampshire Autistic Society and to St Mary's Church, Sholing Southampton which along with postage stamps removed from external mail received, are forwarded by the Church to The Leprosy Mission.
Electronic communication is favoured over paper copies wherever possible thus reducing the amount of internal paper waste. Internal paper waste is recycled by an arrangement with a local paper shredding company.
We have installed "hippo bag" water saving cistern devices in the cisterns of all our toilets and in our kitchen we use Fair-trade tea and sugar.